Please visit these Featured Areas of our Site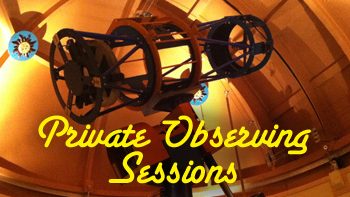 Would you like to enjoy an evening in the Observatory? In my private observing sessions you and your group will get to spend 3-4 hours under the stars and personally view celestial objects through the KPO 18″ Reflector telescope, one of the largest permanently mounted telescopes in Central Florida.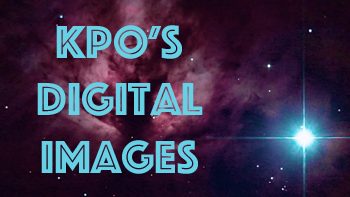 Beautiful Digital Images of the Cosmos Here is a slideshow of astronomical digital images recently captured at KPO, and historical images. The observatory contains many types of optical equipment, cameras, and computer systems to allow us to capture our beautiful digital images of the night sky.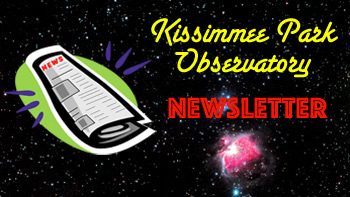 Join our Newsletter Mailing List! Would you like to stay connected with Kissimmee Park Observatory and receive notifications of astronomical events and our observatory events? Sign up for our Newsletter – it will show up in your inbox no more than once every two weeks.