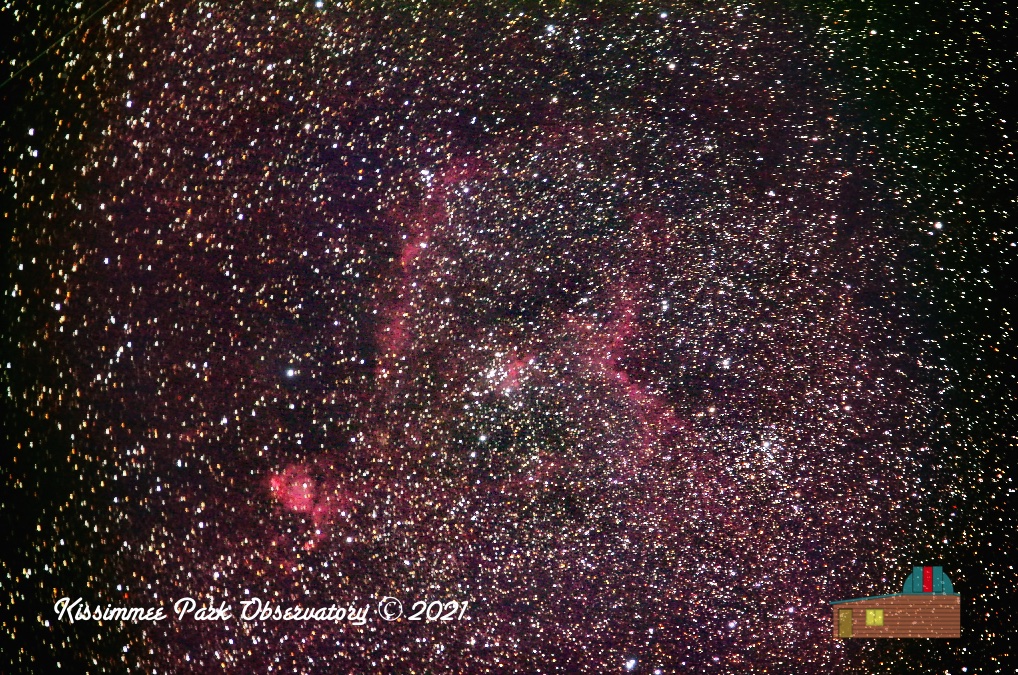 This is the Heart Nebula, IC 1805, in the constellation of Cassiopeia. This image was taken from Key West, Florida. This was captured using my travel astrophotography kit.
The skies from the Florida Keys are dark due to the small amount of land and population. of course Key West is much more populated, but this direction from my observing site was pointed away from the main light dome.
Image Info
Twenty-Nine (29) subframes of 300 seconds each, for a total of 145 minutes (2 hours, 25 minutes) exposure. No filter was used; white light only. Canon 60D, with a 100-400mm F/5.6 L zoom lens, set at 300mm.
Camera and lens were mounted on an iOptron SmartEQ equatorial mount, with PHD optical guiding through an Orion 50mm finderscope, and an Orion StarShoot guide camera.
Images captured and stacked with Nebulosity, processed in Nebulosity and StarTools, finished in Aperture.