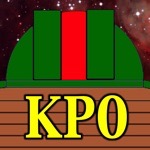 We're Faster Now!
After years of hosting through Network Solutions, we've moved the Kissimmee Park Observatory site to the much faster A2 Hosting. There is a noticeable difference in speed.
We did the same thing with the StarHopping.org site last year and we've never looked back. The hosting is a bit pricey at over $130 a year, but the performance was just getting too slow over at Network Solutions.
Enjoy the faster site!