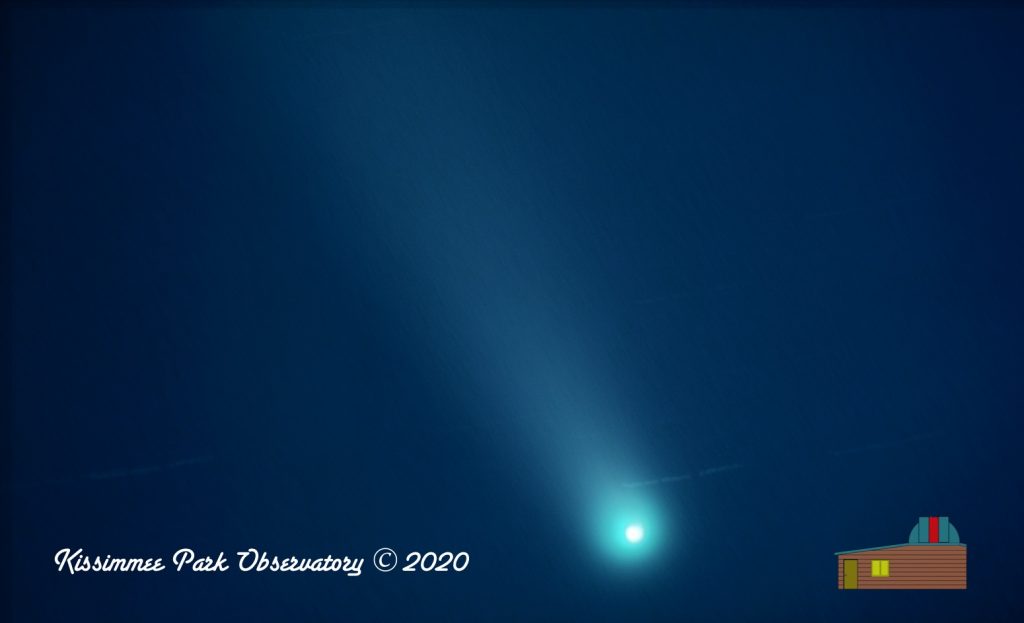 This is Comet C/2020 F3 NEOWISE, taken with the KPO Reflector, on July 18th, 2020.
The comet had a decent morning apparition down here in Central Florida, but remained very low over the eastern horizon. When it moved into the evening sky, the comet's altitude began to increase, and was finally accessible by the KPO Reflector.
Supposedly it is the brightest comet in the northern hemisphere since Comet Hale–Bopp in 1997.
The evening of this imaging run, I initially used the computer to locate the comet. I had a hard time seeing it naked eye, however once it was located, it was easily seen through the 50mm finderscope.  At that time, the comet was about magnitude 3.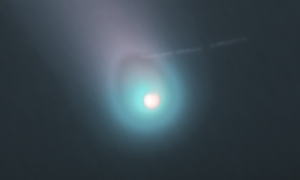 I processed this data several times as I was seeing what I thought were some interesting processing artifacts. When the image data was processed a certain way, this interesting structure showed up in the head of the comet. I am not sure whether it is real or just an artifact of the processing. I have seen some interesting coma structure in some posts on the internet.
Click on the images for a larger version.
Image Info
Multiple image sets were used for this shot. The optical guider was tracking the head of the comet, using PHD software. This caused the visible star trails in the image, while the comet remained in place.
All frames captured with a Canon 60D camera with an Astronomik CLS LPR filter, at the prime focus of the KPO 18″ Reflector
28 frames of 30 seconds (14 minutes) were taken when the comet was higher and the sky was brighter.
11 frames of 60 seconds (11 minutes) were taken later when the sky was darker
Images were captured and stacked with Nebulosity, processed in StarTools, and finished in Aperture.